If I'm being honest, and I'm usually a little too honest, sometimes I really dread Christmas.
It's not the celebrations.  I LOVE Christmas.
It's the stuff.
Every year, there's this influx of new possessions that I have to house.   I have this awful internal turmoil between being SO SO thankful for a sweet, loving, generous family and simultaneously frustrated that I need to reorganize my house to fit the new food processor or whatever.
There's also the buying of gifts that causes me angst.  Again, I love thinking about each family member and their particular tastes.  My heart swells as I contemplate the uniqueness of the individuals I love and consider the items most likely to bring them joy.
And yet… I also wonder whether these items are just contributing to their over-stuffed lives, and what sort of conditions are these items manufactured in anyway?  Am I lining the pockets of some evil corporation (not that all corporations are evil, just the sinister ones in my fearful wondering)?
I love gift-giving.  Just not the gifts.
If you struggle with the same holiday misgivings (see what I did there?), I've put together a list of gifts that will add value to your family's lives AND the lives of others.
(The links in this post are affiliate links, which means I'll earn a tiny percentage when you make a purchase. But all the items were selected by me based on my own taste and thoughts and are something I'd recommend to you.) None of these vendors has paid this blog, beyond the affiliate program, to be included in this guide.
Handmade and Heart-Felt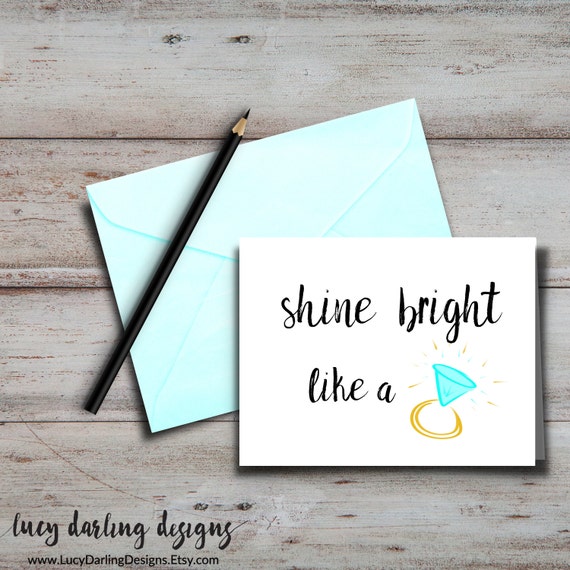 Handwritten correspondence never goes out of style!  A gift of notecards (especially adorable ones like these!) can help someone invest in deeper relationships with friends and family!  Because that's in line with their values, it's sure to please.  Be on the lookout for a set of notecards from Lucy Darling Designs in my upcoming Ultimate Christmas Favorite Things Giveaway!! 🙂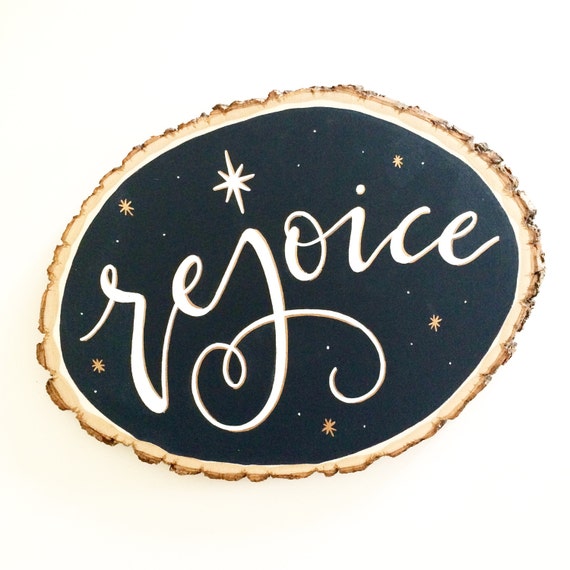 I really love this one of a kind word art as simple, Christ-focused Christmas decor.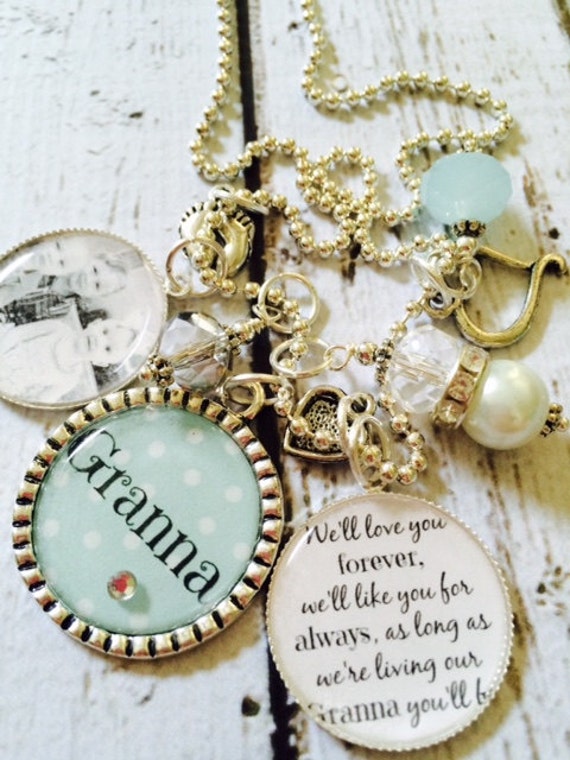 The Dashing Pearl has tons of adorable, custom and personalized items like this necklace.  If you want a gift that's meaningful, make it one-of-a-kind!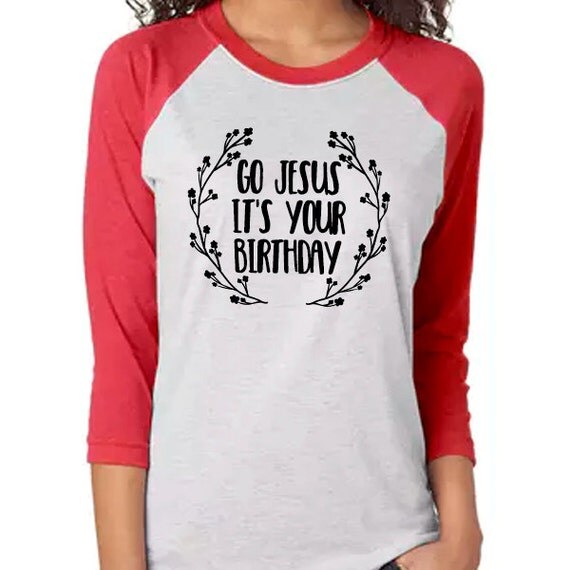 Holiday wear has really stepped up since the days of the "ugly Christmas sweater".  For the hip, Jesus-lover on your list, this whimsical tee! 😉 (and now I can't stop singing…."Go Jesus!)  Another one of our giveaway vendors, Elly & Grace is a Christian shirt designer that really something for everyone! Be sure to check out the shop.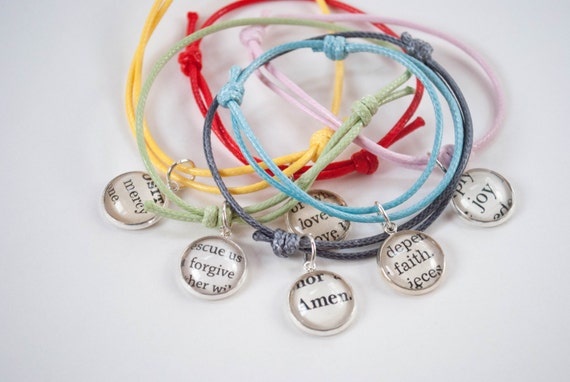 Shh…don't tell!  I think I'm getting these bracelets for my girls this year!  How special to choose the color and special word just for them! When you choose a spiritual focus word, it makes a great "myrrh" present.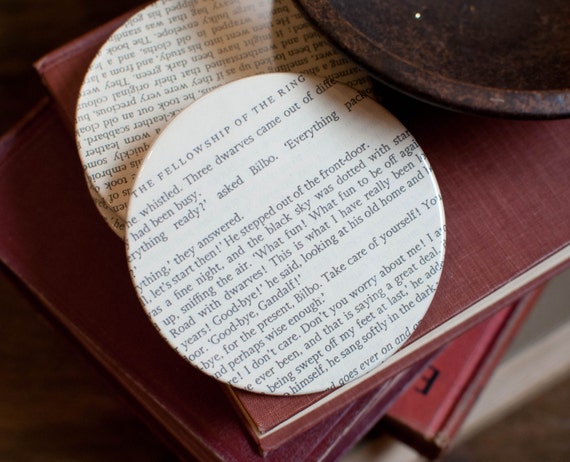 A lot of people on my list are going to be getting items from this shop.  Any fans of literature or music will appreciate the word art of Favoring Brave's unique items.  The literature coasters, map pendants, and music earrings are all special and meaningful!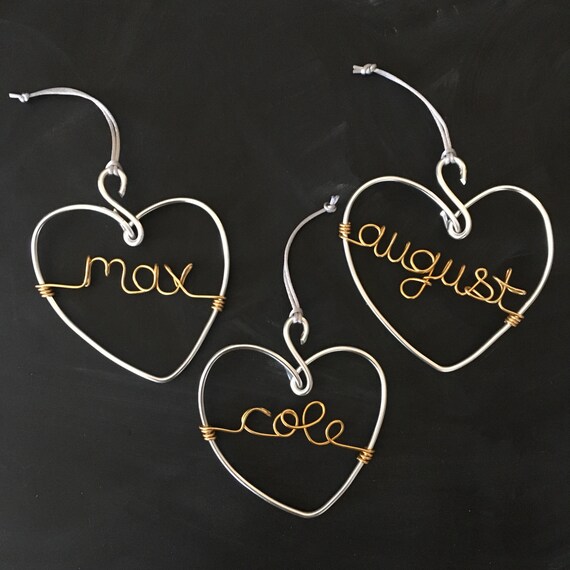 I love personalized ornaments as much as the next guy, but these are so much classier than those write-on ones at the mall.  This shop also has some nifty personalized hangers, especially great for weddings/bridesmaids, but I think it could be fun for a friend or kid too!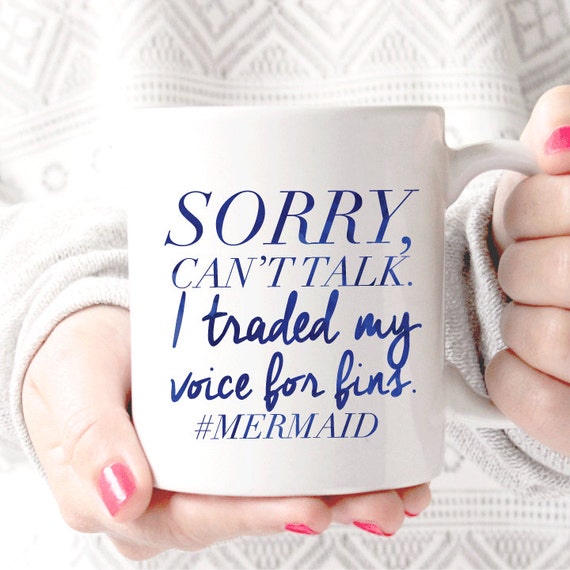 I just came across this shop, Fox and Clover Boutique, and they have some of the wittiest, adorable mugs, cups, and tanks.  There are a few that are slightly off-color (as in rude language) so if that's offensive to you, it's not for you.
Unique and Useful
I'm crazy about these leather bracelets for boys, girls…moms! Not only are they adorable, if you're an essential oils fan, you can add a few drops to the leather and have it diffuse all day! 🙂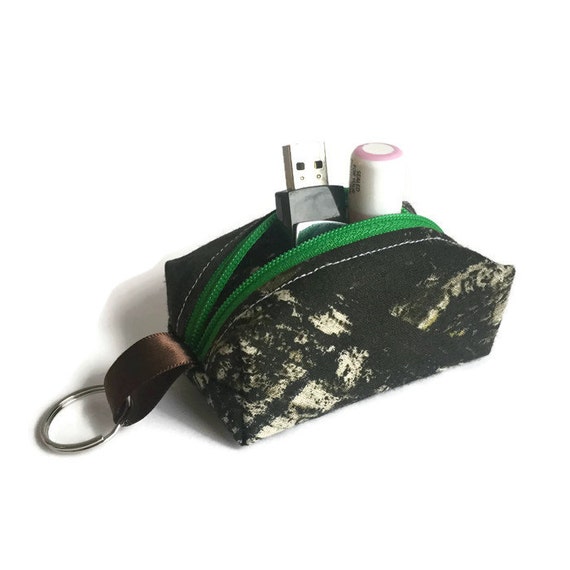 You like to travel light, but you still need somewhere to carry those little necessities.  This tiny key chain pouch is a handy helper!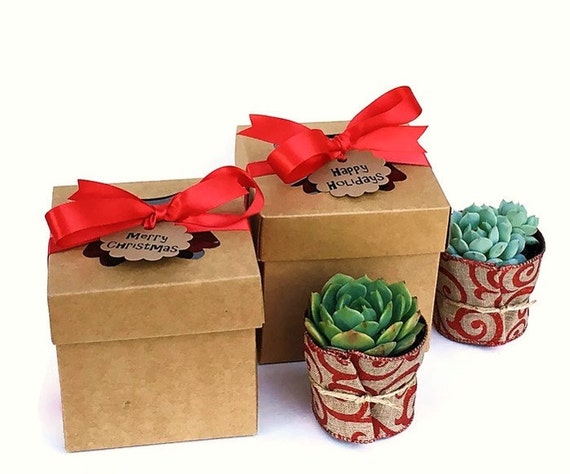 Here's another unique item I'm swooning over! Succulents & More has adorable succulents in fantastic packaging.  Even the most Minimalist leaning loved one will appreciate this little touch of nature.  They also make great hostess gifts.
Creative types will love these Tombow Brush Pens.  Creative Lettering is all the rage.  It's fun, calming, and beautiful.  Complete the gift by including a guide to handlettering.   This is totally on my wish list!
The Life-Changing Magic of Tidying Up may have been the "it" book of 2015, but it's still a great guide for anyone who feels overwhelmed with too much stuff.  Go a step further and include Spark Joy, the sequel.
If you haven't heard of bullet journaling, it's an extremely efficient and flexible way to keep track of tasks, schedules, and goals.  Most people get very creative with their layouts. The Leuchtturm and Staedtler pens are the gold standard of supplies.  Trust me on this one.  Your organizationally minded sister will love this!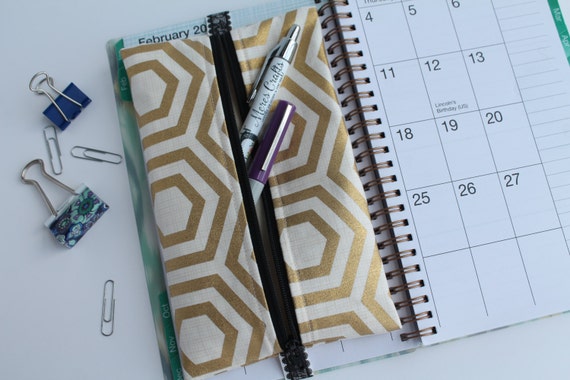 This cool pencil case that attaches to your journal or planner. I love the gold! This is perfect for anyone you know that loves to use a planner, especially bullet journaling junkies!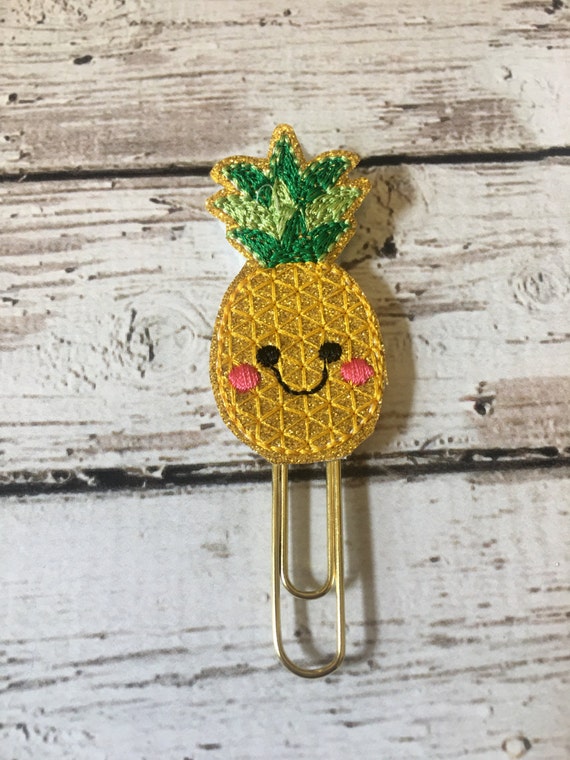 Sometimes it's the tiniest things that bring the most joy.  Check out these unique paperclips!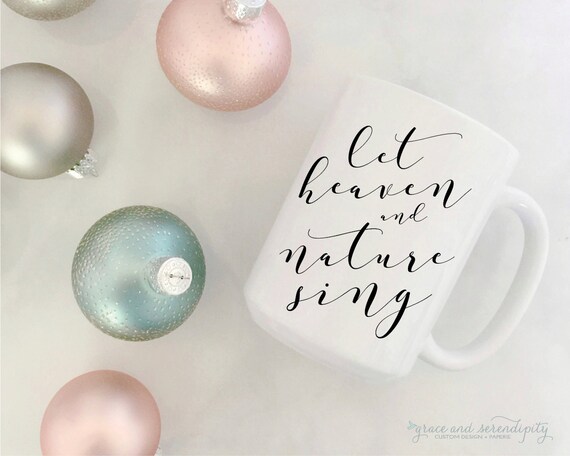 The lettering on these mugs and printed items is gorgeous! The quotes selected are inspiring and just right!
This is fun, useful, and value-centered!  The Game Ledger, from my friends at LivingOurPriorities.com,  is a cool way to up-the-anti on your family game nights.  Keep track of who wins! Play a tournament! Or just use it as a journal of the fun times you spend together as a family.  Pair this gift with a favorite family game.  My family loves Qwirkle
, because it's fun for adults and kids, and even non-readers can play.
Gifts That Make the World a Better Place
My favorite gifts fall into this category.  When you can give someone a gift to improve their life AND make an impact in the lives of the less fortunate, well, that's really special!
You're spending so much money this time of year, make your dollars count toward something bigger than yourself.
Gifts from fair trade companies and humanitarian organizations are a blessing to give and to receive.
I'm kind of in love with this wrap from Passion Lilie. It can be worn 3 different ways! Perfect for layering over leggings and a tee.
It's no secret that I love earrings! These column earrings from Noonday Collection are so fab!
Sseko is a company in Uganda that was founded to help women earn their college tuition.  Their flagship product is these amazing, versatile sandals. The ribbons can be changed and tied in a variety of ways, from gladiator style to flip-flops.  The company has expanded to include several other styles of shoes, leather handbags, and accessories.  This is some of the softest, buttery leather I've ever felt!
Serrv.org has a huge line of Fair Trade products.  From kitchen to apparel, to home decor like this beautiful nativity set, you'll find something for everyone.
Mata Traders is where Fashion and Fair Trade meet!  They're a design driven, ethical fashion company merging uncommonly vibrant style
with fair trade practices to make an impact on global poverty.
Dudes are hard to shop for.  They just are.  If it's time to replace his old hoodie, you should definitely check out WearPact.  They're also a great source for fair trade undergarments, if you want to be that aunt that gives everyone underwear.  But hey, this underwear makes the world better!
WearPact also has women and baby apparel.  Super cute onesies, ethically manufactured.
Trades of Hope is one of my favorite companies!  Not only do they promote fair trade and empower women globally, they have really great stuff! I have several of their items–purses, earrings, necklaces–and I love them all.  I've got my eye on the nativity ornament set this year.
Quality Time
My family LOVES the gift of experiences!  There are so many things you can give or receive that are something to DO rather than to own.
movie tickets
nail salon
massage
ice skating
live show (theater, concert, opera, ice skating performance, symphony)
painting classes
mini-golf
zoo
family friendly museums
water parks, especially indoor so they don't have to wait till its warm
DIY frozen yogurt store
horseback riding experience
ziplining
indoor skydiving
sky diving
ballroom dance lessons
couples massage
dinner at their favorite restaurant
golf lessons
photo session with a local photographer
The key with giving a gift certificate is to choose something you know they would love or something unexpected.  If your mom is a huge fan of Dancing with the Stars, a ballroom dancing class is going to please her more than a spa day.
FUN and Simple
Let's talk toys.  Can we all agree to stop buying obnoxious toys?  Sometimes I feel like the Grinch about toys, "all the noise, noise, noise, NOISE!"
Toys are getting more extreme in their quest to capture our children's attention.  They're fighting with screens and diminishing attention-spans.  I've talked a lot about why too many toys is bad for your kids and how to convince them to get rid of their toys, but I haven't shared with you about what toys I love!
Toys should be tools for play.  The child should be the one doing the work, not the toys.  The best toys are open-ended, requiring imagination.
Some of my favorites are:
Playsilks
Felted wool
toys
Simple Dolls
 without too much doll stuff
Cars
Carts
Balls
Sensory
Tray
Art Supplies
Stacking Rings
Games
Climbing toys
Balance
Toys
Felt Money
Wooden Cash Register
Blocks (such as Kapla)
These are toys that encourage a child's imagination and development.
I'd love to say that's the only kind of toy we have in our house, but I'd be lying.  We have plenty of plastic! Barbie and all her friends can take over my living room faster than I can say "where did all this come from?!"   Selecting the best and saying no to the rest is an ongoing process.
And we must remember joy. Just like we let our kids have sugary sweets after a healthy meal; we let them have electronics and junky toys along with the quality mind-building stuff.
JOY
When it comes to receiving gifts, even if I don't always like getting more things, I will never complain.  I am genuinely happy to receive them.  My loved ones thought of me or my children and spent their money on something they thought I would appreciate.  It is never my job to control or limit what is given.
Give joyfully and receive joyfully this season!
Oh, and let me know in the comments if you've seen any awesome gifts you think I should add to this list!
Be blessed.